My Blog
Posts for: January, 2015
By Eastman Family Dental Center
January 29, 2015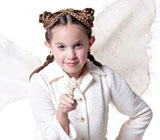 The Tooth Fairy has been easing the process of losing baby teeth for hundreds of years — at least 500 years according to one authority on the subject. Her name is Brady Reiter, and while she looks only age 11 in earth years, she is actually a 500-year-old Tooth Fairy; at least she plays one on DVD.
Brady is the star of Tooth Fairy 2, a new DVD comedy also starring Larry the Cable Guy as a novice Tooth Fairy doing penance for questioning the existence of the magical sprite who leaves payment under pillows for lost teeth.
In a charming interview with Dear Doctor magazine, Brady says it wasn't very difficult to play an ancient tooth fairy trapped in a child's body.
"I'm kind of more mature than an average 11-year-old because I have older brothers and sisters," Brady told Dear Doctor. "It was kind of just connecting with my inner 500-year-old. It was very fun to play a character like that!"
Brady also enjoyed working with Larry, who dons a pink tutu and fluffy wings for his role.
"In hair and makeup every morning, he'd be making all these jokes," she said. "He just cracked us up 100 percent of the time!"
But as much fun as Brady had on the set, her character, Nyx, is all business. And that's how Brady, who recently lost her last baby tooth, has always believed it should be.
"My whole life I thought the Tooth Fairy is just like Nyx," Brady said. "They know what to do, they come in, they're professionals, you don't see them and they never make a mistake and forget your tooth. Just like Santa Claus, tooth fairies are very professional."
Brady also told Dear Doctor that she is very excited to be helping the National Children's Oral Health Foundation fight childhood tooth decay as spokesfairy for America's ToothFairy Kids Club. The club offers kids personalized letters from the Tooth Fairy along with lots of encouraging oral health tips and fun activities.
If you would like to enroll your child in the club — it's free! — please visit www.AmericasToothFairyKids.org. And to make sure your child's teeth and your own are decay-free and as healthy as possible, please contact us to schedule your next appointment.
By Eastman Family Dental Center
January 14, 2015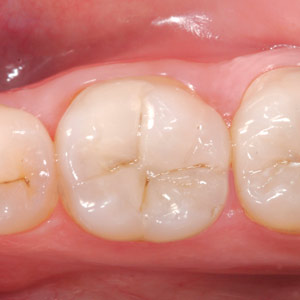 It takes a lot of skill, experience, talent and artistry to create tooth restorations that look so natural that no one can tell them apart from the originals. To do so requires understanding of the normal anatomy of a tooth as well as of the interactions of light and color.
How the anatomy of a tooth determines color
The color that we perceive when looking at a tooth results from the combined appearance of the tooth's center core (dentin layer) and its covering enamel. Going from the outside in, the enamel is made of tightly packed crystals of calcium, which cause it to be one of the hardest substances naturally produced by animals. The crystals are also responsible for a tooth's brilliance and translucence. The dentin is more like bone, a porous living tissue composed of microscopic tubes, interspersed with more calcium crystals. In the very center of the tooth is a central chamber containing the pulp and nerves.
Each of these layers has its own physical and optical properties. Since the enamel is translucent and the dentin is more opaque, most of the tooth's color comes from the dentin and is transmitted through the enamel layer. Factors that affect this transmission include the thickness and age of the enamel as well as external tooth whitening.
If the enamel is more translucent, more of the color of the dentin shows through. If it is more opaque, the enamel absorbs and reflects light so that less color is visible and the enamel looks brighter.
The language of color composition and reflected light
Color means the whole spectrum in the rainbow. The spectrum is made up of the three primary colors — red, blue, and green. When all are combined, they create white light.
Hue refers to the brightest forms of the colors. The color we perceive depends on the dominant wavelength of light that is reflected by an object.
Value refers to a color's lightness or darkness. A brighter color has a higher value.
Chroma is the amount of identifiable hue in a color. An achromatic color (without hue) appears gray.
Saturation is a measure of a color's intensity.
This terminology of color is used not only by dentists and dental technicians, but also by a wide range of artists. It implies expertise and understanding of how colors work, how they vary and change and affect one another.
Contact us today to schedule an appointment or to discuss your questions about bonding to repair chipped teeth. You can also learn more by reading the Dear Doctor article, "Artistic Repair of Front Teeth with Composite Resin."