My Blog
Posts for: August, 2015
By Eastman Family Dental Center
August 29, 2015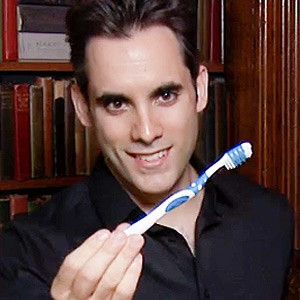 Magician Michel Grandinetti can levitate a 500-pound motorcycle, melt into a 7-foot-tall wall of solid steel, and make borrowed rings vanish and reappear baked inside bread. Yet the master illusionist admits to being in awe of the magic that dentists perform when it comes to transforming smiles. In fact, he told an interviewer that it's "way more important magic than walking through a steel wall because you're affecting people's health… people's confidence, and you're really allowing people to… feel good about themselves."
Michael speaks from experience. As a teenager, his own smile was enhanced through orthodontic treatment. Considering the career path he chose for himself — performing for multitudes both live and on TV — he calls wearing an orthodontic device (braces) to align his crooked teeth "life-changing." He relies on his welcoming, slightly mischievous smile to welcome audiences and make the initial human connection.
A beautiful smile is definitely an asset regardless of whether you're performing for thousands, passing another individual on a sidewalk or even, research suggests, interviewing for a job. Like Michael, however, some of us need a little help creating ours. If something about your teeth or gums is making you self-conscious and preventing you from smiling as broadly as you could be, we have plenty of solutions up our sleeve. Some of the most popular include:
Tooth Whitening. Professional whitening in the dental office achieves faster results than doing it yourself at home, but either approach can noticeably brighten your smile.
Bonding. A tooth-colored composite resin can be bonded to a tooth to replace missing tooth structure, such a chip.
Veneers. This is a hard, thin shell of tooth-colored material bonded to the front surface of a tooth to change its color, shape, size and/or length; mask dental imperfections like stains, cracks, or chips, and compensating for excessive gum tissue.
Crowns. Sometimes too much of a tooth is lost due to decay or trauma to support a veneer. Instead, capping it with a natural-looking porcelain crown can achieve the same types of improvements. A crown covers the entire tooth replacing more of its natural structure than a veneer does.
If you would like more information about ways in which you can transform your smile, please contact us or schedule an appointment for a consultation. You can also learn more about the techniques mentioned above by reading the Dear Doctor magazine articles "Teeth Whitening," "Repairing Chipped Teeth," and "Porcelain Crowns & Veneers."
By Eastman Family Dental Center
August 14, 2015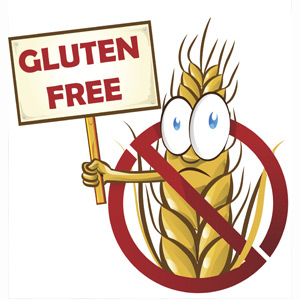 There's been a growing awareness about the effects of gluten, a protein found in grains like wheat, rye and sometimes oats, on certain people. An estimated 1 in 133 Americans have Celiac Disease (CD), a gluten-related disorder that causes the body's immune system to work against itself. And if you have CD, you could eventually face dental problems like enamel pitting and erosion.
When a person with CD consumes gluten, their immune system mistakenly identifies the protein as malicious and attacks it. The attack occurs in the membranes that line the digestive system, which in the process destroys cilia, tiny hair-like structures that aid in food absorption. This disrupts the body's normal absorption of nutrients, which can lead to a number of systemic conditions including intestinal cancer.
Because of the lack of nutrients, your teeth's enamel may develop defects. You may begin to see dull spots or pitting, or chalky grooves in its normally shiny surface: this is a sign you've lost surface enamel crystals (decalcification). You may also be more susceptible to outbreaks of aphthous ulcers (canker sores).
Because symptoms can be misdiagnosed or go unnoticed, it may be years before you know you have CD. You can, however, get a definitive diagnosis through a blood test for gluten antibodies, which is then confirmed with a biopsy of a tissue specimen from the intestine.
While there's ongoing research for CD-related medication, there's currently only one recognized treatment for it — remove gluten from your diet. This is much harder than it sounds, and requires knowing what you can and can't eat, along with strict monitoring of food package labeling. Thankfully, the world is becoming better educated in this respect as more food manufacturers are clearly labeling products containing gluten and restaurants are providing gluten-free menu options.
Once you have dietary controls in place, your dental issues can be treated as any other person, with one exception: none of the products used in treatment like polishing paste or fluoride gels should contain gluten, and must be verified before using.
CD is a serious condition that could even become life-threatening. Knowing you or someone in your family has it will help you protect both your overall health and your teeth.
If you would like more information on the gluten's effect on dental health, please contact us or schedule an appointment for a consultation. You can also learn more about this topic by reading the Dear Doctor magazine article "Gluten & Dental Problems."