My Blog
Posts for tag: tmj disorders
By Eastman Family Dental Center
May 18, 2019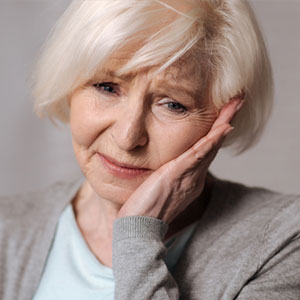 Every May, the National Fibromyalgia & Chronic Pain Association asks people around the world to spread awareness of fibromyalgia and other chronic pain conditions. Anyone with fibromyalgia and its associated joint and muscle pain knows all too well how chronic pain can disrupt everyday life. And as we see frequently in the dental office, people contending with the jaw pain and dysfunction associated with a temporomandibular joint disorder (TMD) can equally relate.
But here's the kicker—if you've been diagnosed with either TMD or fibromyalgia, there's a good chance you're also dealing with both conditions. For example, in one recent survey of over a thousand TMD patients, two-thirds reported also having fibromyalgia or similar kinds of health issues. Researchers are looking intently at possible connections between TMD and fibromyalgia since understanding any potential link between the two might open the door to new ways of treatment.
Fibromyalgia patients experience frequent muscle spasms and fatigue throughout their bodies, coupled with other problems like sleeplessness and memory difficulties. Most researchers today believe it's caused by a malfunction within the central nervous system (CNS) to process pain. Those working with TMD research are also considering whether the same type of malfunction contributes to jaw joint pain and dysfunction.
TMD is an umbrella term for various disorders involving the jaw joints and associated muscles. When you come to the dental office, it is important that we know about any TMD pain you may be experiencing because this can affect your dental visits. For example, people with TMD may have trouble holding their mouth open for an extended period of time, so we can adjust dental exams and treatments accordingly. Also, we will want to look for underlying dental conditions that may have contributed to your TMD.
If you're experiencing both TMD and fibromyalgia symptoms, be sure you let us as well as your rheumatologist know the various symptoms you're experiencing with each condition, the treatments you're undergoing and the medications you're taking.
For TMD in particular, here are a few things you can do to reduce its impact on your daily life:
Avoid foods that require heavy chewing or jaw widening;
Use thermal therapies like warm compresses or ice packs to ease jaw stiffness and pain;
Practice relaxation techniques to reduce stress in your life;
Ask about muscle relaxants or other medications that might help.
You may find that some of these practices, particularly stress reduction, are also helpful in managing fibromyalgia. And if there is a deeper connection between TMD and fibromyalgia, unraveling the mystery could hopefully lead to even greater relief for both.
If you would like more information about managing your symptoms, please contact us or schedule an appointment for a consultation. To learn more, read the Dear Doctor magazine articles "Chronic Jaw Pain and Associated Conditions" and "Fibromyalgia and Temporomandibular Disorders."
By Eastman Family Dental Center
October 13, 2017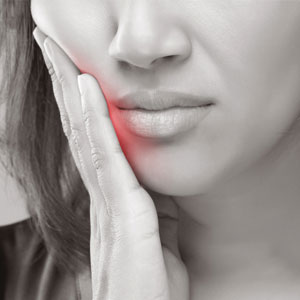 Your temporomandibular joints (TMJ), located where your lower jaw meets the skull, play an essential role in nearly every mouth function. It's nearly impossible to eat or speak without them.
Likewise, jaw joint disorders (temporomandibular joint disorders or TMD) can make your life miserable. Not only can you experience extreme discomfort or pain, your ability to eat certain foods or speak clearly could be impaired.
But don't assume you have TMD if you have these and other symptoms — there are other conditions with similar symptoms. You'll need a definitive diagnosis of TMD from a qualified physician or dentist, particularly one who's completed post-graduate programs in Oral Medicine or Orofacial Pain, before considering treatment.
If you are diagnosed with TMD, you may then face treatment choices that emanate from one of two models: one is an older dental model based on theories that the joint and muscle dysfunction is mainly caused by poor bites or other dental problems. This model encourages treatments like orthodontically moving teeth, crowning problem teeth or adjusting bites by grinding down tooth surfaces.
A newer treatment model, though, has supplanted this older one and is now practiced by the majority of dentists. This is a medical model that views TMJs like any other joint in the body, and thus subject to the same sort of orthopedic problems found elsewhere: sore muscles, inflamed joints, strained tendons and ligaments, and disk problems. Treatments tend to be less invasive or irreversible than those from the dental model.
The newer model encourages treatments like physical therapy, medication, occlusive guards or stress management. The American Association of Dental Research (AADR) in fact recommends that TMD patients begin their treatment from the medical model rather than the dental one, unless there are indications to the contrary. Many studies have concluded that a majority of patients gain significant relief with these types of therapies.
If a physician or dentist recommends more invasive treatment, particularly surgery, consider seeking a second opinion. Unlike the therapies mentioned above, surgical treatments have a spotty record when it comes to effectiveness — some patients even report their conditions worsening afterward. Try the less-invasive approach first — you may find improvement in your symptoms and quality of life.
If you would like more information on treating TMD, please contact us or schedule an appointment for a consultation. You can also learn more about this topic by reading the Dear Doctor magazine article "Seeking Relief from TMD."