My Blog
Posts for tag: veneers
By Eastman Family Dental Center
May 08, 2021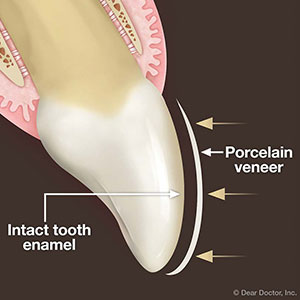 If you're looking for a cosmetic enhancement with a "light" touch, you can't beat dental veneers. These custom-made wafers of dental porcelain are bonded to the front of teeth to mask chips, heavy staining or gaps, revitalizing your smile.
But with traditional veneers, a minimal impact doesn't mean no impact at all. Although they're quite thin—often a millimeter or less—they can still look bulky when bonded to unprepared teeth. Dentists usually remove a small amount of surface enamel to help them appear more natural.
The alteration itself is painless, and only the bare minimum of enamel is removed. Even so, the alteration is permanent—the tooth will require a veneer or other form of restoration from then on. But a new kind of veneer may make it possible to avoid any enamel removal, or much less. These no-prep or minimal-prep veneers are even thinner, between 0.3 and 0.5 millimeters.
With these ultra-thin veneers, your dentist may only perform a little minor enamel re-shaping, particularly the sides of the teeth, to ensure a good fit. As thin as they are—akin to that of a contact lens—no-prep veneers can be bonded to the teeth surface without the need for fitting them under the gum line.
No-prep veneers are ideal for people with smaller than normal teeth, or that appear smaller due to other facial features. This also includes teeth that have worn down from age or teeth grinding, or those that are misshapen in some way. They also work well with people who have a narrow smile where less teeth than normal are visible in the "smile zone."
They can also be used with patients who have oversized or prominent teeth, but it may still require some enamel removal. The only qualification for anyone receiving ultrathin veneers is that their enamel is in reasonably good health.
Because there's little to no alteration of the teeth, no-prep veneers can be reversed. Removing them, though, is no easy task, so you'll still need to think long-term before obtaining one. All in all, though, no-prep veneers in the right setting can still transform your smile without much permanent change to your teeth.
If you would like more information on no-prep veneers, please contact us or schedule an appointment for a consultation. You can also learn more about this topic by reading the Dear Doctor magazine article "No-Prep Porcelain Veneers."
By Eastman Family Dental Center
April 18, 2021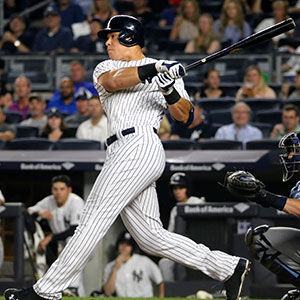 Between the final game of the World Series in late October and spring training in February, major league baseball players work on their skills preparing for the new season. Reporters on a Zoom call to the New York Yankees' training camp wanted to know what star outfielder Aaron Judge had been doing along those lines. But when he smiled, their interest turned elsewhere: What had Aaron Judge done to his teeth?
Already with 120 homers after only five seasons, Judge is a top player with the Yankees. His smile, however, has been less than spectacular. Besides a noticeable gap between his top front teeth (which were also more prominent than the rest of his teeth), Judge also had a chipped tooth injury on a batting helmet in 2017 during a home plate celebration for a fellow player's walk-off home run.
But now Judge's teeth look even, with no chip and no gap. So, what did the Yankee slugger have done?
He hasn't quite said, but it looks as though he received a "smile makeover" with porcelain veneers, one of the best ways to turn dental "ugly ducklings" into "beautiful swans." And what's even better is that veneers aren't limited to superstar athletes or performers—if you have teeth with a few moderate dental flaws, veneers could also change your smile.
As the name implies, veneers are thin shells of porcelain bonded to the front of teeth to mask chips, cracks, discolorations or slight gaps between teeth. They may even help even out disproportionately sized teeth. Veneers are custom-made by dental technicians based on a patient's particular tooth dimensions and color.
Like other cosmetic techniques, veneers are a blend of technology and artistry. They're made of a durable form of dental porcelain that can withstand biting forces (within reason, though—you'd want to avoid biting down on ice or a hard piece of food with veneered teeth). They're also carefully colored so that they blend seamlessly with your other teeth. With the right artistic touch, we can make them look as natural as possible.
Although porcelain veneers can accommodate a wide range of dental defects, they may not be suitable for more severe flaws. After examining your teeth, we'll let you know if you're a good candidate for veneers or if you should consider another restoration. Chances are, though, veneers could be your way to achieve what Aaron Judge did—a home run smile.
If you would like more information about porcelain veneers, please contact us or schedule a consultation. To learn more, read the Dear Doctor magazine article "Porcelain Veneers: Strength & Beauty As Never Before."
By Eastman Family Dental Center
January 19, 2018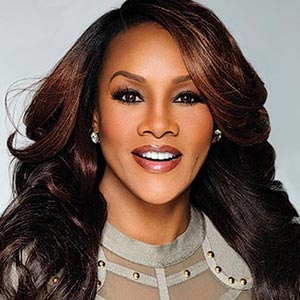 What's an actor's most important feature? According to Vivica A. Fox, whose most recent big-screen role was in Independence Day: Resurgence, it's what you see right up front.
"On screen, your smile and your eyes are the most inviting things that bring the audience in" she said. "Especially if you play the hot chick."
But like lots of people, Vivica reached a point where she felt her smile needed a little help in order to look its best. That's when she turned to a popular cosmetic dental treatment.
"I got veneers years ago," Ms. Fox told Dear Doctor magazine in a recent interview, "just because I had some gapping that probably only I noticed."
What exactly are dental veneers? Essentially, they are thin shells of lustrous porcelain that are permanently attached to the front surfaces of the teeth. Tough, lifelike and stain-resistant, they can cover up a number of defects in your smile — including stains, chips, cracks, and even minor spacing irregularities like the ones Vivica had.
Veneers have become the treatment of choice for Hollywood celebs — and lots of regular folks too — for many reasons. Unlike some treatments that can take many months, it takes just a few appointments to have veneers placed on your teeth. Because they are custom made just for you, they allow you to decide how bright you want your smile to be: anywhere from a natural pearly hue to a brilliant "Hollywood white." Best of all, they are easy to maintain, and can last for many years with only routine care.
To place traditional veneers, it's necessary to prepare the tooth by removing a small amount (a millimeter or two) of its enamel surface. This keeps it from feeling too big — but it also means the treatment can't be reversed, so once you get veneers, you'll always have them. In certain situations, "no-prep" or minimal-prep veneers, which require little or no removal of tooth enamel, may be an option for some people.
Veneers aren't the only way to create a better smile: Teeth whitening, crowns or orthodontic work may also be an alternative. But for many, veneers are the preferred option. What does Vivica think of hers?
"I love my veneers!" she declared, noting that they have held up well for over a decade.
For more information about veneers, please contact us or schedule an appointment for a consultation.